10 Questions to Help You Decide on a Wedding Theme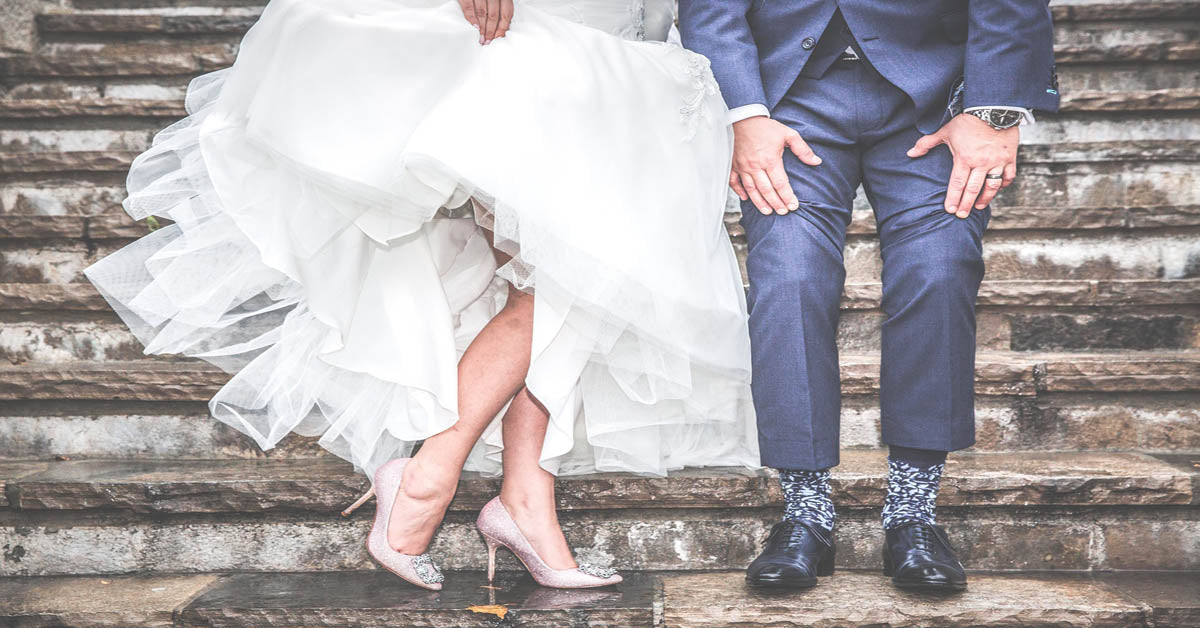 Your big day is just around the corner. But you and your fiancé can't seem to decide on a final wedding theme. He wants something fun and fantastic. You're envisioning a romantic sit-down affair. So you both list down some ideas: rustic, minimalist, old Hollywood, fairy tale, medieval, to Game of Thrones.
With the right execution, all these themes assure you a picturesque and memorable event. But at the same time, you both want a theme that's specific and unique. Is there any way for both of you to reach a sure and final decision?
Here are ten questions that will help you decide on the best theme for your wedding. Remember to be as honest as possible with your answers.
1.  What is The First Place, Environment or Venue That Comes to Your Mind?
Do you picture the mountains outlined on the horizon? Are you both hearing the sound of waves crashing against the shoreline? Have you always dreamed of having the celebration in a glamorous hotel?
Ask yourselves what venue, environment, or place comes to mind for your wedding. Your wedding's location will set the mood for the celebration—from the likelihood of sunlight for joyous vibes to a cool, quiet mountain wind for a quiet but honest affair. 
Deciding on your dream venue or location is also the first step to seeing which themes fit best for your wedding. A fantasy-related theme will appear off in an art deco hotel but a glamorous, 1920s-themed affair works well with that kind of architecture.
2.  Have You Both Agreed on a Word That Could Describe Your Wedding Theme?
You don't need to decide on a theme right after your engagement. If you can't decide between a rustic affair or a bohemian-inspired theme, then go back to the basics.
What's one word that would best describe the kind of theme you're looking for? Are you envisioning a fun and colorful celebration? Are you both set on the fantastic? Don't overthink this decision. Follow your gut and start with the first word that comes to mind.
3.  What Color Palette or Color Theme Appeals to Both Your Tastes?
Do you both lean towards neutral colors? If he prefers darker hues and you lean towards bright ones, perhaps consider a color theme or palette that works with contrasts. Again, don't overthink your answer. If you have a Wes Anderson palette in mind or colors inspired from a popular movie, then go for that.
Again, don't overthink your answer. If you have a Wes Anderson palette in mind or colors inspired from a popular movie, then go for that. If you can't think of a specific color range or theme, try doing a quick search of palettes and see which ones appeal at first glance.
Colors help shape and determine the design of your theme, and will be the first thing(s) your guests see as they observe the setup.
4.  How Would Your Friends Describe Your Relationship in One Word?
Are you known for being the adventurous couple? Would your friends call you laid back or ambitious? Are you both big "geeks" that share a love for science fiction?
The adventurous couple can opt for a theme related to their favorite sport, like mountain climbing or skiing. The laid back pair can go minimalist and modern, while the power couple could start planning a superhero-themed wedding. The geek couple could go futuristic or base the design on Star Wars-inspired elements. The possibilities are endless.
5.  What Are You Both Passionate About?
A couple usually meet from pursuing a common passion or discover one as they grow together.
Whether it's a love for the great outdoors, a serious case of DIY craft fever, or creating new recipes in the kitchen, you could start from that shared passion. See how it can unfold into a potential theme and wedding design. A crafty pair could get started on a DIY wedding while the food-loving couple can brainstorm a theme based on their favorite cuisine.
6.  What Mood Will Your Guests Feel During The Wedding?
Think of the first mood you want on your wedding. Do you want to leave your guests relaxed, especially as they wait for you to arrive? A country-inspired theme can set the mood for a laid back affair.
Do you imagine a fun and crazy night where everyone parties until sunrise? Consider an Ibiza-inspired affair. Or do you see your guests socializing effortlessly among each other in a small and intimate affair? Keep your colors neutral and play with minimalist or rustic elements.
Your desired event mood will help in narrowing down possible wedding themes.
7.  Do Your Wedding Plans Have That One "Non-negotiable"?
It's no secret that most brides have been dreaming of their big day since childhood. Try recalling your biggest dreams in the past and see what hasn't changed over the years.
Have you always wanted sunflowers as part of your bouquet? Is pink a non-negotiable color in your motif? Perhaps that one aspect or object will help you narrow down the best wedding theme possibilities.
You certainly don't want that non-negotiable looking out of place.
8.  Is There an Era, Movie, Art Style, or Pop Culture Reference You'd Like to Guide the Entire Theme?
Some couples already have a "big picture" that could inspire or even become the wedding's theme. Artsy couples can take elements from their favorite movements, such as pop art or impressionism and see how it can guide the entire theme.
Maybe there's an era you're both considering, such as the classic retro vibes of the 1950s or the psychedelic colors in the 1960s. Or are you both big fans of Quentin Tarantino or Wong Kar Wai? Their strong cinematography could provide a unique theme.
Play around with the possibilities and see how these could shape your wedding.
9.  Do You Prefer Sophistication, Simplicity or Personalization?
You could also start small. Are you both minimalist in style? Or are you both drawn to elegance? Do glamorous elements influence your daily outfits?
Describing your styles in one word can also lead to other, more specific themes like a modern, minimalist approach that uses geometric shapes. The glamorous pair can look into the opulence of Marie Antoinette's style or the decadence of the 1920s.
Focusing on your style will keep the theme true to your tastes.
10.  Do you want to go trendy or timeless?
Now that you have three or more themes in mind, it's time to look into the details. Whether it's a vintage Hollywood theme, a medieval or fantasy-inspired setup, or a simple, strip down rustic affair, how will you go about unfolding this theme? Will you go for trendy executions or stick to classic styles?
Again, focus on what's more your personality. You and your future hubby will want to recall this day with fondness, remembering what brought both of you together.
Leave a comment
Comments will be approved before showing up.