12 Practical and Unique Wedding Favors Your Guests Will Love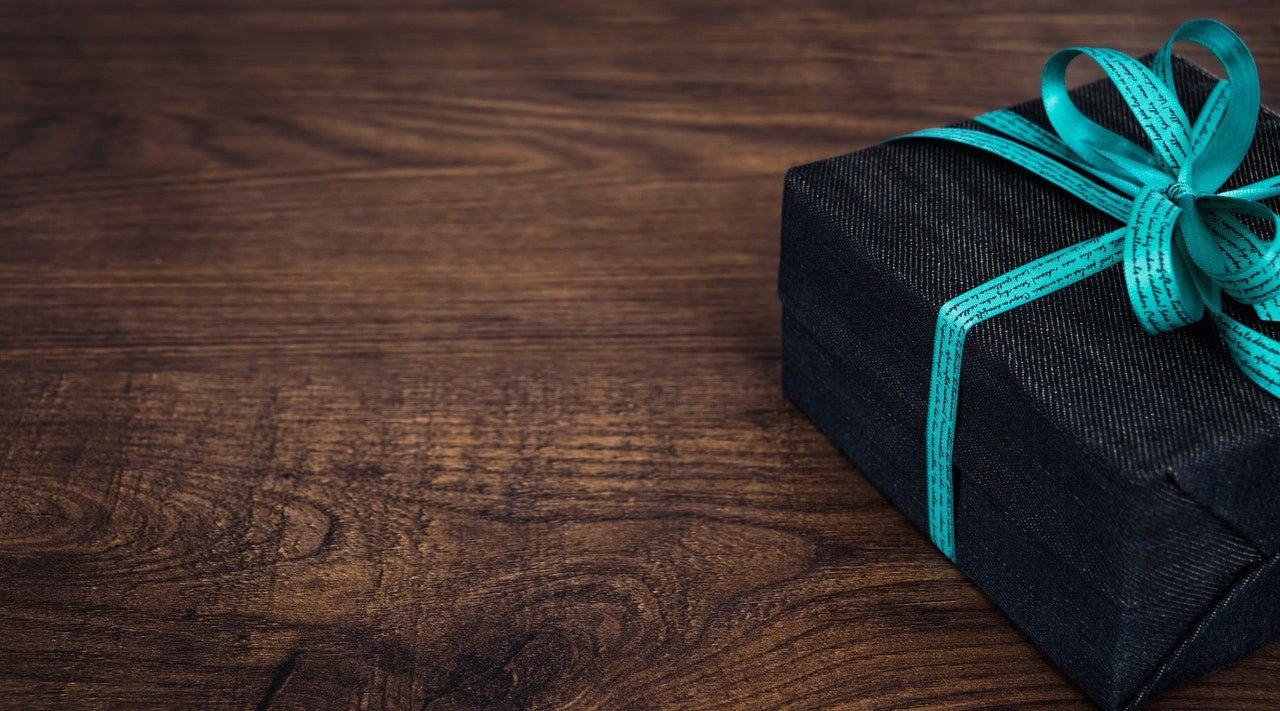 Gone are the days when wedding favors are just wedding favors. Keep in mind that they can be practical and unique at the same time, and that there are countless ways to incorporate them into your theme, venue, and program. Here are 12 practical wedding favors that your guests will actually love, use, and even keep after the wedding:
Sunglasses are perfect for outdoor weddings -- whether it's a beach ceremony, a sunny garden reception, or an adventurous celebration in the mountains. They're useful, stylish, and thoughtful favors that your guests can whip out whenever needed. Not to mention, your guests can take them home and use whenever they please!
PRO-TIP: Distribute them as a welcome gift when your guests arrive, snap a polaroid of them wearing the sunnies, and hang the photos on a DIY photo wall. A cute guest book alternative, don't you think?
Who doesn't love chocolate? Trust us when we tell you that your guests will absolutely love a sweet treat during this equally sweet celebration. Give those irresistible chocolate bars a special touch by packaging them in unique, personalized wrappers. After all, it is a gift from you!
PRO-TIP: Buy assorted chocolate brands and flavors, and have your guests randomly pick them out. You could include a golden ticket (think: Willy Wonka!) and award the lucky guest with a special prize.
Are you a DIY bride who unfortunately can't find time to craft unique favors for every single one of your 200 guests? Two words: Mason jars. Fill them with whatever you want, and make it as simple or as complex as you'd like! From hard candy and sweets to your famous dessert concoction, mason jars are here to serve as the vessel of your DIY masterpiece.
PRO-TIP: Maybe you can serve appetizers or dessert in these jars? Delicious idea.
Nothing is better than the gift of life, if you ask us! Not only are these flower seed packets thoughtful, eco-friendly favors, they are also extremely special and memorable. Your guests will love looking at their garden and being reminded of your wonderful celebration and friendship.
PRO-TIP: These watering cans could be an adorable addition!

Just like the sunglasses, the lip balm tubes are also thoughtful favors that your guests will be thankful to have -- especially if you're celebrating somewhere extremely hot or cold, and even more so when you're some place with a dry climate.
PRO-TIP: If you're thinking of getting your bridesmaids a care package, then you should definitely include these lip balms! Best bride ever.
These personalized notebooks can be used for reminders, phone numbers, to-do lists, grocery shopping -- the list goes on. That's why it's such a classic, no-brainer wedding favor. It's compact and practical, and you can make it uniquely yours, too!
PRO-TIP: You can even save a pair for you and your groom, and use them for your wedding vows.
Tropical and beach weddings are absolutely stunning, but they can be hot and humid as well. Your guests will love you more for thinking ahead and getting them these fans. On top of that, you can easily match them with your theme. We're telling you now, your wedding photos will look amazing!
PRO-TIP: You can either distribute these along with the program, or you can have them with the place cards.
Much like the mason jars, these mini glass candy jars are a wonderful option for DIY-ing your wedding favors.
PRO-TIP: Don't they give you a quintessential diner feel? Or a 50s roller skating rink vibe? Or do they remind you of old gumball machines? Take that up a notch and fill these jars with nostalgic treats from your childhood. You'll be surprised at how crazy your guests will go for them. Lots of great memories will be retold -- be ready.
Here's a fact: Your celebration will go on for hours. When the drinks arrive and the food's devoured, your guests will take turns asking each other if somebody's got candy. Unless you've already provided those, of course. They'll save it in their bags and pockets, and they'll have these refillable saviors for a long time to come!
PRO-TIP: Distribute these mint tins after dinner! They will love you.
Not only are lollipops delicious favors, but they're also very easy to style and incorporate into tables, bars, and buffet setups. You can also either throw them into a goodie basket or have them served during dessert! Maybe even used as a photo op prop? The possibilities are endless with this one.
PRO-TIP: Add these sweets to your dessert bar, and treat your guests to (reasonably) unlimited goodness.
 Doing a destination wedding? Nothing says travel better than a luggage tag. Your guests can even use them when they fly home from your wedding! It's a thoughtful memorabilia.
PRO-TIP: You can opt to write their names on the luggage tags, and have these as place cards, too! Afterwards, they're free to take them home. Talk about hitting two birds with one stone, right?
 Playing cards are a classic. They're portable entertainment that all of your guests will love and enjoy even after the wedding. They're perfect for a casino or Las Vegas-themed celebrations, but they will be adored even if that isn't the case. Who can say no to a lucky deck?
PRO-TIP: Once the program is done, allow your guests to enjoy a game or two. It's the perfect ice breaker, especially for new acquaintances. Could you think of a better way to unite the groom's and the bride's sides?
That's a wrap! We hope that these 12 practical and unique wedding favor ideas helped you envision what you wanted for your wedding, and maybe even help speed up the planning process as well. If you have other cool tips, creative ideas, or questions, feel free to leave a comment below. We're always excited to hear about your own wedding journeys.
1 Response
Leave a comment
Comments will be approved before showing up.