10 Chic Ways to Style a Garden Wedding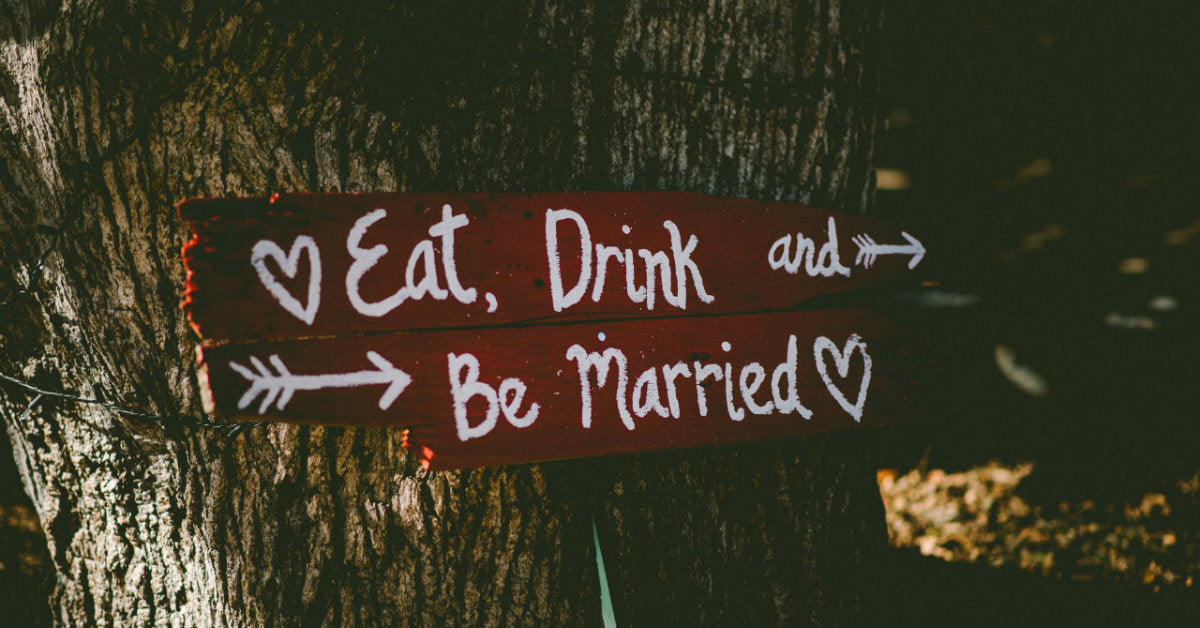 A garden wedding is the perfect combination of versatility and freshness. You can dress a garden up or down depending on you and your spouse-to-be's personalities and desires. You can make the ceremony as formal or as informal as you'd like it to be, too. No matter your preference, there's something special about getting married in a garden setting – a certain vibe to celebrating your union while communing with nature.

But of course, you want your wedding to be memorable and to look good for when you leaf through (or scroll through) your photos in the years to come. So, we've listed down 10 chic decoration ideas to make sure you get the most stylish garden wedding ever.
1.  Strings of Lights and Garlands
Nothing sets the tone for a venue better than lighting. If you're a fan of rustic and vintage-like aesthetics, go for a string of light bulbs. Take it a notch higher by putting up garlands, too. But instead of something that looks festive, go for a muted color in keeping with the rustic theme.


2.  Wreaths Instead of Bouquets
When it comes to a garden wedding, there's no such thing as having too many elements from nature. Flowers are always great to decorate with. Bouquets have always been the go-to choice for this, but switch things up a bit and adorn your venue with wreaths instead. The shape lends a different feel. Plus, this option can help you save on costs by designing wreaths that are more leaf-heavy than big on flowers.
3.  A Touch of Playfulness
You are filled with joy at the fact that you are marrying the person you love most. So, make sure that it translates on your celebration, too. While your ceremony is a formal event, a tinge of playfulness won't hurt. Install a swing. It's great for weddings that have a country theme. It's also great for taking photos.
4.  Found Objects
There's a certain kind of charm in found objects. They have a distinct character to them that lends a unique feel to the overall ambiance of a wedding venue. Take a bicycle for instance. It serves as a good backdrop for you and your guests' photos. Put some plants in the basket, and you instantly transform it into something romantic.
5.  Lead Them to It
You want to be surrounded by people who are dear to you when you take your vows, so you better make sure that they can find your special place. There are some garden wedding locations that are a bit secluded from the venue's entrance, so it's best to have something to help lead your guests. It can be something big, or it can also be something as simple as a signage made with a piece of wood that has been painted on with the instruction. Get as creative as you want. There are so many phrases and signs you can use. This one, in particular, is the perfect combination of romantic and easy to get. 
6.  The Little Things
In most anything in life – a wedding in particular – the details play a huge part in the overall feel and experience. Make sure that you pay attention to tiny things that may seem dismissible. Nothing says rustic better than a pine cone. It has an earthy feel to it. You can use it for a lot of things, but one good way to decorate with it minus the chance of your wedding looking overly themed is by using it as a
place card
 for the reception. Simply put a tag on it the cone, put it on top of the table or the napkin and you're done.
7.  A Basket of Flowers
If you can't get enough of flowers but are not a fan of the traditional way to decorate using them, go for
baskets
. This way, you get to satisfy your craving for flora while also experiencing something new. Choose a basket that has a unique style of weaving for a nice touch.
8.  The Other Route
If you're someone who wants to tread a different path and forego flowers altogether, succulents are your best bet. They're just as exquisite as flowers but not as sweet-looking. Despite that, they give off a grounded feel to the venue's ambiance. Picture this: pots of succulents lined up toward the altar, with lit candles standing between each pot.
9.  Consistency is Key
One of the easiest ways to ensure that your garden wedding is chic is to stick to the theme. There's nothing quite like consistency to send out the message that you know what you want for your big day. You can go the modern route, but having elements of nature will complement your venue quite well. Either way, once you
decide on a theme
, just make sure to commit to it; commit to it as hard as you would with your marriage.
10.  It's Not Just The Venue
When you style a wedding, you don't just think about the venue you see the big picture. Seal the deal by making sure that you and your spouse-to-be are also in style – and in theme – too.
Now, you're all set to get hitched in a garden wedding in style. Got tips of your own? Share them with us!
Leave a comment
Comments will be approved before showing up.